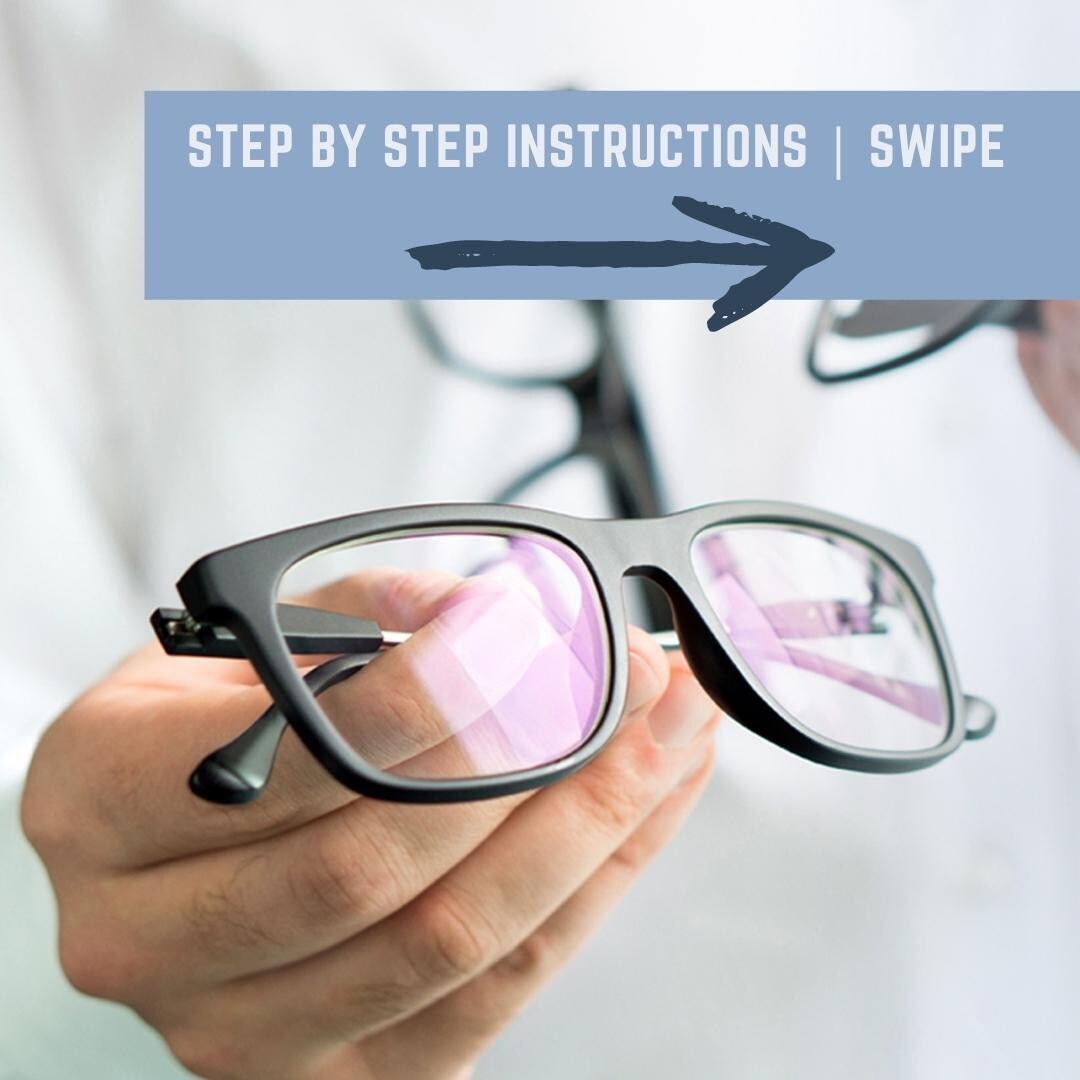 Reglaze Glasses
00000
reglaze, reglazing, new lenses, new lens
Product Details
Reglazing your favourite frame has never been easier! It's as simple as 1, 2, 3...
1) Choose your frame type, select your lenses and checkout.
2) Send the frame to us in the post.
3) As soon as they arrive, our expert technicians reglaze them and post them back to you.
VARIFOCAL, BIFOCAL AND OFFICE LENS WEARERS WILL NEED ONE OF THE FOLLOWING:
* Your old lenses already in your frame to copy measurements ( Engravings will be present on the lenses)
* A passport like image stood upright, whilst wearing your frame that you'd like reglazing ( Send via email with unique order number)
With Reglaze Specs, it's faster, easier and much cheaper than the high street!
Technical Jargon explained;
Single Vision = Standard lenses for those under 40 years of age OR for those who have separate pairs for reading and distance (presbyopia)
Flat Top Bifocal = Visible reading segment on surface of lens.
Office Lenses = Completely blended lenses correcting vision at reading and intermediate distances (computer use).
Varifocal = Completely blended lenses correcting vision at reading, intermediate and distance.
Premium Varifocal = All the same features as Varifocal lenses, plus enhanced visual corridor for added comfort.
HOYA = Standard lenses - Amplitude. Premium lenses - Lifestyle.
ESSILOR = Standard lenses - Liberty. Premium lenses - Comfort Max.
Protective Coating = Scratch resistant coating to help protect the surface of the lens.
Anti-Reflection = Enhances the amount of light that comes through the lens and reaches the back of the eye, providing clearer vision.
Reactive Lenses = Lenses that change from clear to dark depending on the surrounding light.
Thin Lenses = The thickness we glaze your lenses to.
Tint Depth = Select your lens tint and we will contact you to confirm how dark you'd like them to be.
Polarised Lenses = Lenses that stabilise refracted light.
UV Protection = Blocks 100% of harmful UV rays to protect your eyes.
Blue Light Filter Coating = Blocks harmful blue light to reduce eye strain whilst using digital devices such as your phone or PC.
Frame MOT = General frame clean, nose pad replacement where needed and frame realignment.
Reglaze Glasses - FAQ's
1. What is glasses reglazing?
Reglazing glasses means replacing the lenses in your current frames with new prescription or non-prescription lenses. It's a cost-effective way to update your lenses without buying an entirely new pair of glasses.
2. Why choose Reglaze Specs for reglazing services?
Reglaze Specs offers a comprehensive online reglazing service which prioritises quality, efficiency, and affordability. We utilise top-notch lens materials, ensure precision with prescriptions, and offer customer service excellence.
3. How does the online reglazing process work?
It's simple:
a) Choose your lens type on our website.
b) Input your prescription details.
c) Send us your frames using our provided postage label.
d) We'll fit the new lenses and return your revamped glasses directly to your doorstep!
4. How long does the reglazing process take?
Once we receive your frames, the typical turnaround time is 7-10 working days. However, complex prescriptions or special lens coatings might extend this period slightly.
5. Is reglazing a cost-effective option?
Absolutely! Reglazing allows you to refresh your vision without the cost of purchasing new frames. It's an economical choice, especially if you have a pair of frames that you love.
6. Can any frame be reglazed?
While we can reglaze the majority of frames, there are some older or fragile frames that might not be suitable for reglazing. If unsure, please get in touch with our team for guidance.
7. What type of lenses can you provide?
We offer a variety of lenses including single vision, bifocal, varifocal, and non-prescription. Additionally, we provide options for lens coatings such as anti-glare, anti-scratch, and UV protection.
8. Can I reglaze my sunglasses?
Yes! We offer both prescription and non-prescription lens options for sunglasses. You can also choose from various tints and UV protection levels.
9. How do I ensure my prescription is correct?
It's essential to have a recent eye test (usually within the last 2 years) from a registered optometrist. Input these details carefully when prompted during our online process.
10. How do I care for my reglazed glasses?

Clean your lenses regularly with a microfibre cloth. Avoid harsh chemicals or hot water which could damage lens coatings. Store them in a protective case when not in use.
Save this product for later